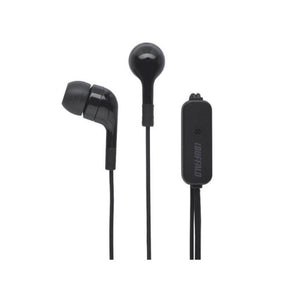 Secure and trusted checkout with
With microphone" earphones that allow you to talk while wearing earphones
It is an earphone with a microphone dedicated to smartphones that allows you to talk while wearing earphones. Even if you receive an incoming call while enjoying music or games on your smartphone, you can start and end the call immediately without removing the earphones. You can ask your friends for directions while looking at the map app or make full use of your smartphone. You can use it on both Android and iPhone. (Sony Ericsson Experia is not supported)
 0.75m model ideal for breast pocket storage. U-shaped shape that does not hang around the chest.
With a 0.75m cable, it is ideal for those who use earphones with a smartphone in their breast pocket. Because it is a U-shaped cable, the cable does not hang around the chest.
Controller with built-in microphone
Equipped with a controller with a built-in microphone, you can call, end, play, stop, etc. with a single switch. You can control various things without touching the smartphone itself. This earphone with microphone will solve complaints such as "difficult to hold when talking" and "screen dirty when talking" of smartphones! It is also ideal for calls such as tablets.
Compact L-type 4-pole plug
If the device is equipped with a stereo mini plug, it can be used other than a smartphone.
Canal type where you can enjoy clear sound
Canal-type inner earphones that shut out outside noise. You can enjoy clear music even in noisy environments such as inside trains. It also prevents sound leakage.
Includes 3 types of earpieces
Three types of earpieces are included, so you can choose the size that suits your ears perfectly.
Color: Black/ Length: 0.75m / Cable type: U